22 Jul

5 Dream Fights That Any MMA Fan Would Love To See
MMA draws its appeal by the fact that more often than not, top promotions seem to always find a way to put up awesome fights. "Iceman" vs "The Axe Murderer", Liddell vs Couture, Frankie Edgar vs Gray Maynard, Kimbo vs Ken Shamrock.
OK, maybe not the last one, but you get the point. Barring injuries, fights like the ones mentioned above are the MMA's rule (not the exception), but still, there are certain matchups that we would love to see but somehow eluded us up until this point. Well, we unfortunately admit some of the dream fights won't ever happen because of these fighters' ages, but man, I wish we could turn back time and make it happen anyway.
5. Jose Aldo vs Conor McGregor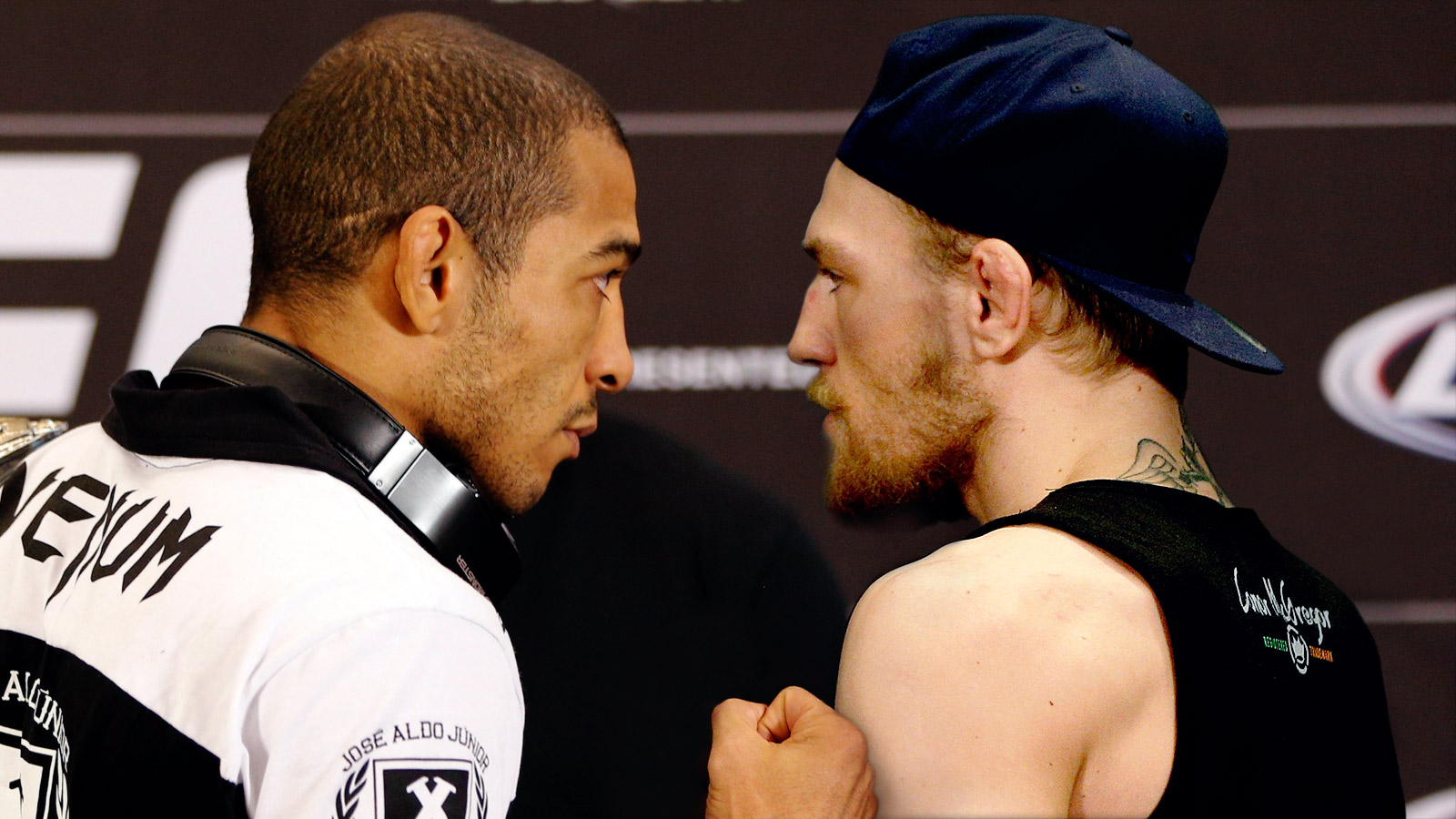 Not since Chael Sonnen have we seen run his mouth as hard as Conor McGregor has. He is brash, he is cocky, he says things that are way over-the-top, but what the hell, does he deliver! Pair him with a quiet kid like Jose Aldo whose overall game is as explosive as any and we expected fireworks.
Unfortunately, "Scarface" fractured a rib during training which relegated him to the sidelines and Chad Mendes to the limelight for the interim title at UFC 289 next week. McGregor would still be must-watch MMA whoever is put in front of him I'm hoping he can get past Mendes' wrestling and settle it once-and-for-all with Aldo.
If not, then, oh well, I guess the Irishman might have to trek the long road to Jose Aldo again.
4. Anderson Silva vs Lyoto Machida
In the past, these Brazilians has reiterated that they wouldn't fight but since Lyoto Machida's entry to the middleweight division, he began singing a different tune. Anderson Silva, upon hearing "The Dragon's" statement about potentially fighting went on and changed his stance as well.
Silva and Machida is both on a spiral down to the division's bottom for different reasons but if let's say Silva irons out his PED problems and signs the dotted line to fight Lyoto, I won't hesitate a bit on shedding 50 bucks on the PPV.
Wow, that would definitely like we're on the set of "Karate Kid" or something. Awesome!
3. BJ Penn vs Shinya Aoki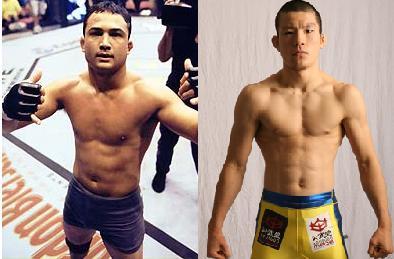 Have we actually seen lightweights better than grappling than these guys? I mean, put BJ Penn and Shinya Aoki in the ring together and it'd be like an MMA equivalent of a Harvard University master's class.
Aoki's cruel submissions and Penn's wonderful command of Brazilian Jiu-Jitsu is a beautiful amalgam of artistry and violence and that my friends, is my very definition of (an almost) classic.
2. Jon Jones vs Fabricio Werdum
Oh my God! If this happens, it would fill my appetite for a year!
Upon winning the interim title late last year against Mark Hunt, Jon Jones first fired shots Fabricio Werdum's way by saying the Brazilian is one of those heavyweights he thinks he can fight "all day, everyday." I doubt if he still fells the same after watching "Vai Cavalo" destroy the life out of Cain Velasquez in Mexico City. I'm sure Werdum would have no problem doing the same to cokehead Jones.
Quoting Daniel Cormier's words, "Jon Jones, you better get your s*** together" and make this fight happen!!!
1. Kazushi Saukraba vs Rickson Gracie
Sakuraba sort of had an amulet over the Gracies beating Royce, Royler, Ryan, and every other notable Gracie out there who was active during his run with Pride. Except with Rickson, that is.
After a victory over Royler at Pride 8, Sakuraba actually challenged Rickson to a fight (who's on Royler's corner) but because of a microphone malfunction nothing was heard and so Rickson faced another Japanese for his next bout.
I know there's something about Rickson's Floyd Mayweather-like obsession about being  and staying unbeaten, but this would still make my list as the top fight that never was even if I had a feeling he wouldn't take a fight with Sakuraba.
RELATED IN THE SKYBOX…
---
---
Just an average Joe that prides about the fact that he played basketball on all three of the biggest island groups in the Philippines. Enjoys eating and 70s music as much as the next guy, but thinks there isn't a more delightful thing in the world than learning. For comments, reactions, suggestions, let Jan Rey know below.
Latest posts by Jan Obguia (see all)