22 Feb

The Trade Deadline's Over, So Who Made Noise?
The NBA trade deadline passed by without a marquee name moving to a new destination.
Before the deadline closed, we hear rumours about the likes of Kevin Love, Blake Griffin, Pau Gasol, Dwight Howard, Greg Monroe, Al Hereford and Jeff Teague going to new homes. Unfortunately (or fortunately?) none of those big names hit the road. Still, there were those who made enough noise not to be noticed.
No, we're not talking about Swaggy P. who made noise (again) the wrong way:
Nick Young said he thought the trade deadline was yesterday. so when he showed up at practice yesterday, he said, "I'm still a Laker!"

— Mark Medina (@MarkG_Medina) February 18, 2016
We're talking about those who actually moved to new cities and the corresponding effects of their transfers.
Here they are:
Orlando's Tobias Harris to the Pistons for Brandon Jennings and Ersan Ilyasova
Forgive the image, because we didn't include Ersan Ilyasova because he was just a filler. But the story of this deal is Tobias Harris whom we think is the best player that moved during this year's deadline. Look, he wasn't having a breakout season for the Magic, but at 13.1 PPG and 5.8 RPG, his shot attempts were fewer compared to last season where he netted 17.1 points per game. But Harris has shown he can hit the outside shot and create his own scoring opportunities. To get Harris, the Pistons traded away two expiring contracts. Plus, Brandon Jennings was never going to reclaim his starting spot, not with Reggie Jackson at helm. So this was a great move by the Pistons, both on and off the court.
And by the way, Harris scored 21 points in his Pistons debut on Friday.
Detroit Gives Up 1st Rounder for Donatas Montiejunas and Marcus Thornton
Don't get us wrong. This article isn't an ad for the Detroit Pistons. But hey, you have to give it to them for making the most out of this year's trade deadline.
Okay so this was a three team deal that included the 76ers. The Sixers got Joel Anthony and a 2017 second round pick while the Pistons gave up a Top 8 protected pick for 2016. A Top 8 protected pick is a lot but considering the Pistons now have a solid core of 5 players aged 25 and below, it may not mean too much for them anyway. Getting a solid bench contributor like Marcus Thornton was more significant plus the fact that 7-foot Moniejunas is the main piece of the deal. Averaging just 5.6 PPG this season, Montiejunas has been plagued by injuries after an impressive 2015-16 season. But if he's healthy, he can be the Pistons' long-term answer at the power forward spot. He showed star capabilities last season, and if he fully recovers, he's going to be a force for the emerging Motor City team.
Clippers Trade Lance Stephenson for Memphis' Jeff Green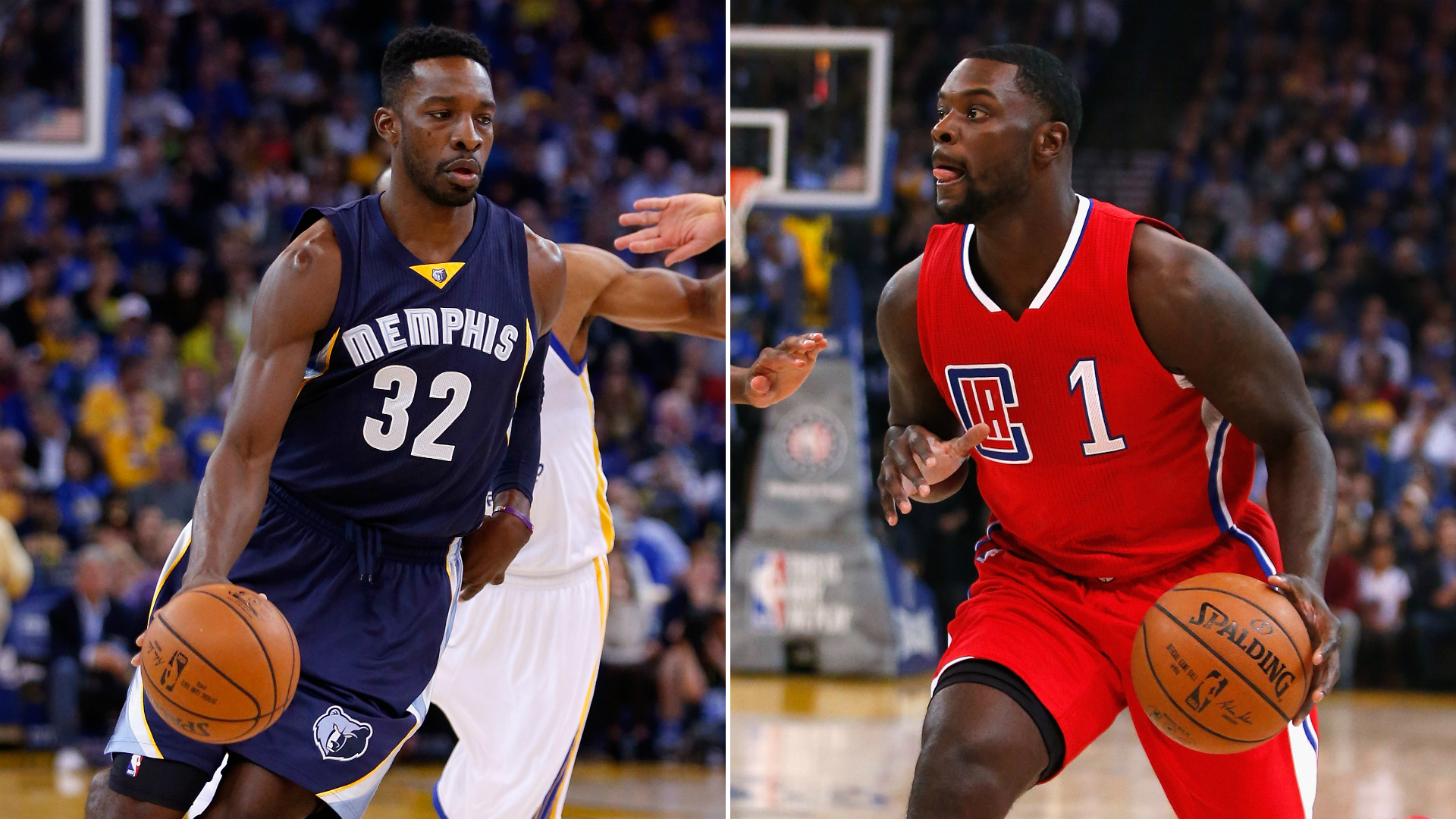 This trade looked odd for Memphis because if they aren't planning on waiving Stephenson, they are going to have the most colourful locker room in the NBA with the likes of Z-Bo, Tony Allen, Matt Barnes, The Bird Man and now Mr. Born Ready. But don't forget that they also got a 2019 first round pick for the deal. Stephenson remains an enigma since leaving the Pacers in 2014. He's bounced from one team to another in the last two seasons and Memphis will be his third stop. He's always said he was "born ready" and if he can live up to his true potentials (hmm…), he's a great pick-up ( I wish i didn't have to say that). The Clippers meanwhile got Green, whom Doc Rivers was familiar with in Boston. Good move for both, a better one if Stephenson becomes "born ready" once again.
Cats Part Ways With Anderson Varejao for Orlando's Channing Frye
Okay so this was far from our minds simply because LeBron James used to say that Varejao was his favourite Cavalier teammate. The Wild Thing was always the energy guy that sparked the Cavs, up until injuries started to hound him in the last season and a half.
This was a three way deal that included the Magic. Orlando received a second rounder and Jared Cunningham from Portland. Portland got Varejao and later waived him in a salary dump. The Cavs meanwhile got Channing Frye, a floor spacing big man who's shooting a shade below 40% from three point distance. But while adding a floor spacer helps open up LeBron's game, they already have one in Kevin Love, whom they just signed to a five year extension last summer. But then while Frye isn't Love, perhaps he is their insurance policy in case they decide on finally dealing Love next season, especially if they don't win the title again this year. That's not a fact though and Frye's addition is a big question mark right now. We'll just see how it unfolds.
Thunder Receive Randy Foye From Nuggets For D.J Augustin, Steve Novak and 2 picks
Pardon the image again because Randy Foye ain't there. But we have a reason.
This trade's funny because even Randy Foye didn't even know he was traded:
Randy Foye said he found out that he had been traded from a notification on the NBA app.

— Royce Young (@royceyoung) February 19, 2016
Talk about the digital age. But that's not the point of talking about this trade because this is about rookie Cameron Payne officially becoming Russell Westbrook's back-up. Sure, Foye plays PG but he's more of a combo guard who's having his worst season. But that's not all. OKC saves $9.8M in salary while getting a $3.8M trade exception in the process. On the other hand, the Nuggets get a serviceable veteran in Augustin and two draft picks. More likely, this was about adding more picks than getting a back-up for Emmanuel Mudiay.
Suns Ship Markeiff Morris To Wizards for Kris Humphrise and Dejuan Blair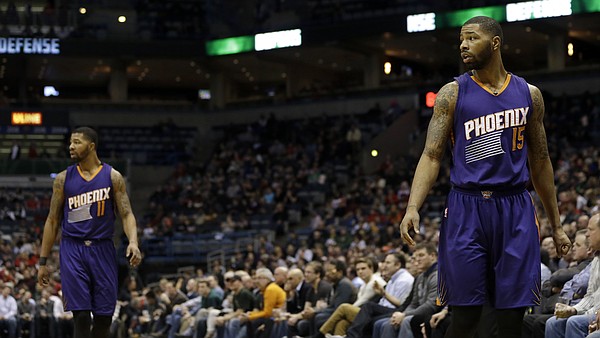 We chose the image above instead of the parties involved to this trade because that picture shows the reason why this trade happened in the first place. After Marcus Morris (15) was traded to Detroit in the summer, Markeiff (11) publicly demanded a trade. So after #15 walks out of the Valley of the Sun, #11 follows his twin brother.
It was a win-win situation for the Suns because they not only got rid of a persisting distraction, they got two body replacements in return plus a bonus first round pick. While it's sad Washington had to part with a first rounder to get Markeiff, he may be a better fit in John Wall's fast paced offense. Provided he's okay with not playing alongside Marcus ( that's ridiculous ), he may be a good fit in Washington and a change they desperately needed to shake up their line-up.
RELATED IN THE SKYBOX…
---
---
I've always believed that it's never too late to chase your dreams. So here I am chasing mine- writing sports articles. It's pure passion, love for the sports and a unique way of expressing my thoughts.
Latest posts by Shane Acedera (see all)